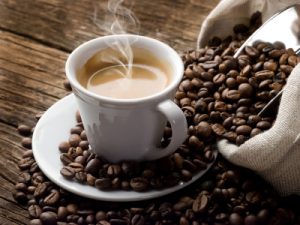 We know there are many entrepreneurs in Gdansk and we also know that we meet each other too little. The main causes are the lack of a centralised event agenda and a fixed time/place to meet with like-minded people. The launch of GENE, the Gdansk Entrepreneurial Network, is an effort to make this situation change. You can sign up for GENE, it's free and without any obligations. We want to open up the entrepreneurial activity in Gdansk towards each other, but may be even more important to the international visitors (potential investors?). The centralised agenda we are realizing with StartupDigest (don't forget to sign up!) and from Thursday 6 June we will meet frequently (frequency to be defined) to discuss whatever we like following the OpenCoffee Meetup "principles". 
The OpenCoffee Meetup is not an idea that we thought out. Honestly, it's a rather old initiative. Already in 2007 Saul Klein started this idea in London. The key is to provide a regular place and a regular time – it's not important who comes along, some days it might be no one – just that people know if they want to meet, this is the time and place.
By now many OpenCoffee's are being organised worldwide on a weekly basis, enabling entrepreneurs to meet with like-minded people across the world. Today there are 90 OpenCoffee communities. And from now on we have one in Gdansk as well!
Where and when is it?
The first one will be held Thursday morning from 8.30, June 6, 2013 at Starbucks, Olivia Business Center, Al. Grunwaldzka 472. Together we will decide what frequency we will follow. We might start monthly, although this feels too little. On a weekly basis many people might not manage. A bi-weekly rhythm could be a good start.
Everyone is welcome!
The OpenCoffee is not about meeting anyone in particular,  it's about giving people focussed times and places where they can hang out and connect with others — not locked inside an office or at a private members club. If you want to add something to Entrepreneurial Gdansk, you are kindly invited.
What can you do?
If you're an investor or entrepreneur living, working or visiting Gdansk, make sure you drop by and share your knowledge with others. It would be nice if you could sign up here.