Are you next week present at The Next Web Conference in Amsterdam? Great, we could meet there! To make your stay at TNW2011 easier and more fun you can download an iPhone App since yesterday evening. Even if you don't attend the conference it could be worth downloading. The App enables you to be well prepared for the conference, will guide you through Amsterdam en let's you follow TNW2011 live!
I already like the App
This App is really worth giving it a try. The full conference schedule will be always at hand and you can follow TNW2011 live. In case you missed something you can review the Tweets, watch the pictures or a movie. In case you wish your picture to show up use the tag TNW2011. Sending Tweets with the #TNW2011 automatically included is possible from the App as well.
May be even more important to some of us is the map of Amsterdam with all relevant event & party locations included. You won't get lost with this App on your iPhone.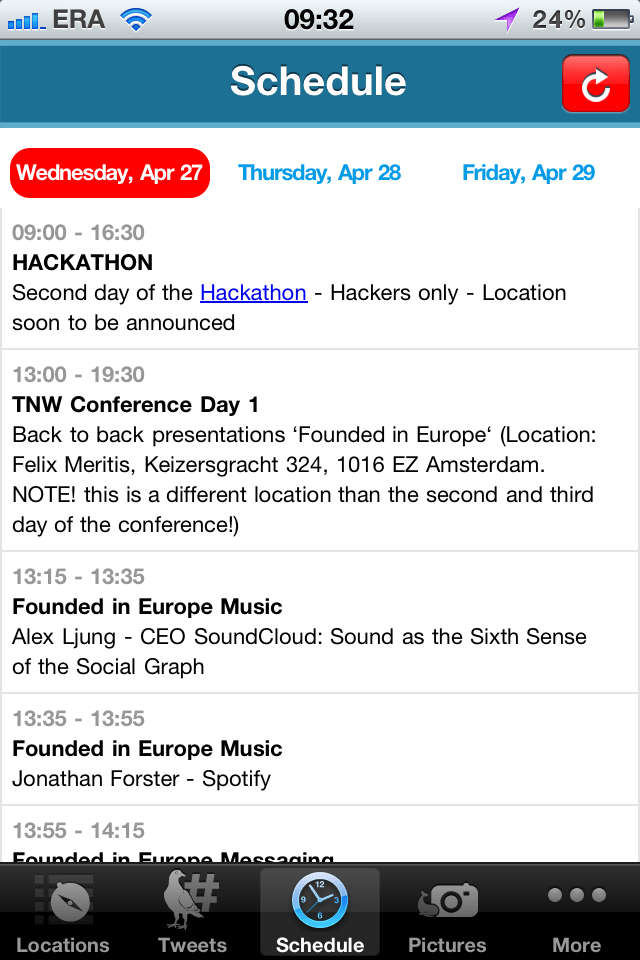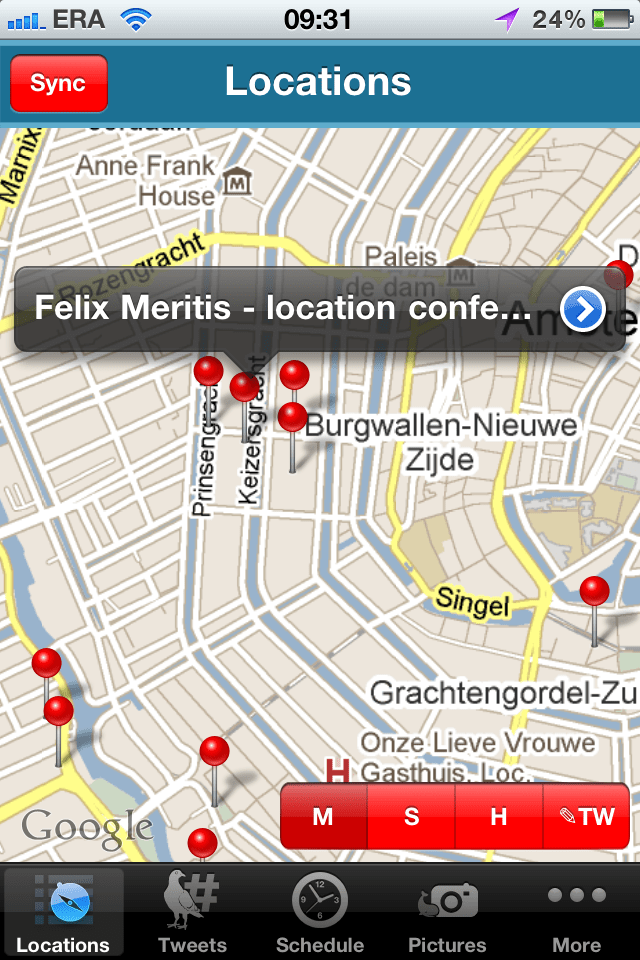 Conference Network functionality still a surprise
The App includes a feature "Conference Network". We have to wait till April 22 before we know what this means. But I guess it will be awesome.
Download the App now via iTunes.