Today was the second and final infoShare 2013 day. Presentations and workshops focusing on mobile, social, technology and starting a Startup were offered. A successful combination of these subjects could lead to mobile Startups that realize how to make use of technology to build a great solution and how to communicate this towards potential clients. The audience seemed curious and eager to learn.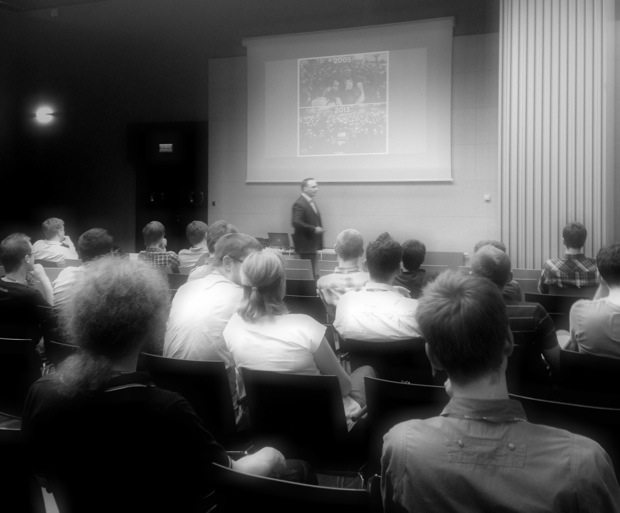 The Startup virus has reached Gdansk
While talking to many people at infoShare, it becomes clear that the Startup virus has definitely reached Gdansk/Poland. Many people present would like to join or start a Startup, hoping to be part of one of the future success stories.
Who dares?
Talking, thinking and dreaming about entrepreneurship is of course a great time to spend your time with. But it will only pay-off when you do something with it.
I noticed that many people hesitate for different reasons, despite all the advice and wise lessons shared (see my post about the first infoShare day for some of them).
Therefore, the following question remains: Who will really give it a try? Who dares to leave a perceived "secure" job to jump into the challenging Startup world?
What would be needed to let you take that decision? What support do you need? Please share below.