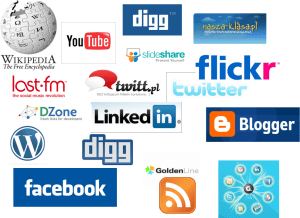 A recent study carried out by Manpower Poland shows that 60% of Polish businesses don't feel the need to use social media (in Polish only). This result isn´t applicable to Poland alone. Recent research shows that in the US about 50% of the marketeers is using social media. In Europe this is about 34% In general a huge amount of companies is still reluctant to use social media. But in my opinion this is no longer a real choice. Just because others are using social media every business and institution has to be aware of their impact. A strong brand can be heavily damaged if you don't act in time.
I won´t claim that everybody has to jump on social media. I can imagine for some companies and institutes it would be hardly useful. Nevertheless, you will have to be aware of the fact that consumers today are sharing their opinion online. Potentially their opinion about your company and products as well. If you are not aware of this it can potentially lead to dramatic brand damage.
Dominos Pizza was not aware of the social media impact. Last year some employees posted videos themselves showing in what a disgusting way they prepared the food. Initially Domino hardly reacted. In no time a miljon people watched the movie on YouTube. Nevillehobson.com provided a good analyses how fast bad news travels. On Twitter many people were Tweeting about it.
But especially the lack of "social" reply and "engagement" caused most of the brand damage.
What would you do in such a case? Would you  notice an online complaint about your company or product?
In fact it is rather easy to follow the online mentions of your brand or products. Just let tools continuously browse the Internet.
For example Google Alerts can, once Google finds a certain "search term", directly send an alert to you. This "search term" could be your company or product name. But you can use it to trace news on your clients or competition as well!